Performance
EVolution of Function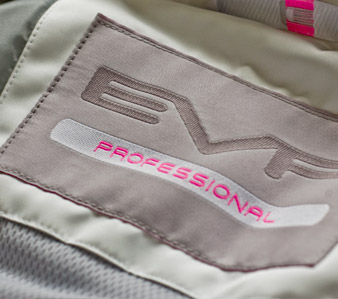 EVF ski garments have been engineered to provide an exceptional level of quality and technical performance at affordable prices.
EVF Professional garments are 100% taped, waterproof, windproof and breathable.
EVF Protection uses our AFT Air Feather Touch lightweight insulation.
EVF materials are laboratory tested to international standards and our garments are 100% guaranteed.
We have exhaustively selected exclusive fabrics to EVF.
EVF shell fabrics are either a microporous coated polyester microfiber, or, a two way STRETCH multifibre polyester with a laminated membrane. Whichever fabric you choose, the technical performance is the same.
The specification for the Professional Series garments is Waterproof [WP] 20,000mm, and Moisture Vapour Transmission [MVT] of 20,000gms/sqm/24hrs.
The fabric has a Durable Water Repellant [DWR] finish that significantly improves wet weather performance, even after garment washing. We recommend extra rinse to remove all washing powders of the fabric. Tumble drying and careful use of a warm iron enhances the performance of the waterproof finish.
EVF Warmth Protection is the Air Feather Touch [AFT] lightweight polyester insulation. The Air Cool System incorporates wicking linings, which remove any excess sweat and moisture from the body to ensure comfort in all conditions.
Testing
Testing
Each and every product is subjected to exhaustive tests in all the major quality criteria standards – according to strict European standards. Our guarantee covers all defects in material and workmanship that occur within 24 months of purchasing the garment.
Colour
Strength
Performance
Test
Method
Test
Method
Test
Method
Colourfastness to light
ISO 105-B02
Tensile force
SO 13934-2
Breathability/Water vapour Permeability [MVT] *1
JIS L1099 A-1
CaCl2 MVT
Colourfastness to water
ISO 105-E01
Bursting strength
ISO 13938-1/2
Waterproofness/hydrostatic head [WP]
JIS L1092 B
Colourfastness to perspiration
ISO 105-A03
Seam force
ISO 13935-2
Water repellency/Spray test [DWR]
ISO 4920
Colourfastness to rubbing
ISO 105-X12
Seam slippage
ISO 13936-2
Domestic washing
ISO 3759+
ISO 5077+
ISO 6330+
Colourfastness to washing
ISO 105-C06
Tear force
ISO 13937-1
Appearance retention
ASTM D 3938
*1 This test is for stretch fabrics only. Test for normal fabric is 'JIS L1099 B-1'.
Ethical Policy
Ethical Policy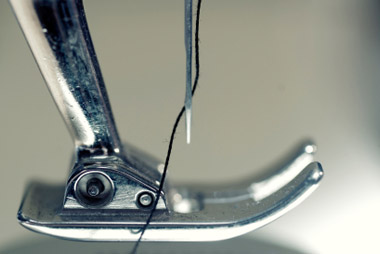 We work very closely with our factories and our customers to ensure that our factories comply with European standards as agreed with BSCI, the Business Social Compliance Initiative.
We care very much about the workers in our factories. We only work in factories with caring management. The factories are subject to audit to ensure fair working conditions and compliance with local practices.
Indeed the care we show is reflected proudly in our products.